Thursday 4th July 2019
THIS IS GOING TO BE A RUBBISH DAY!
We are having a visit from Sandy from the Manx Hedgehog Conservation Society and the aim of this day is to make eco-bricks to construct a sofa, like this: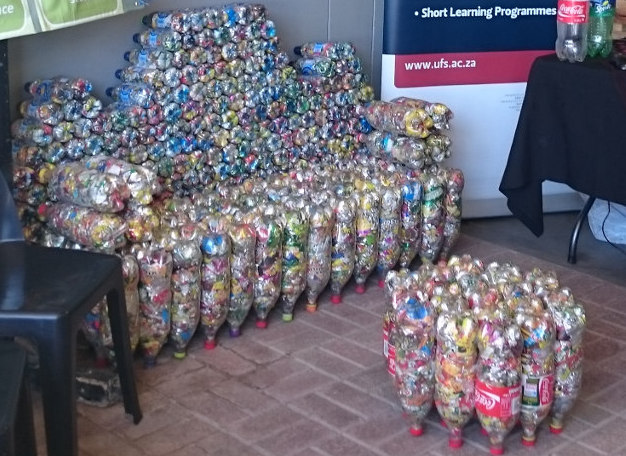 Eco-bricks are made by putting plastics into clean, dry plastic bottles. We need your help to collect 'non-biodegradable' plastics at home to stuff into 1 and 2 litre plastic bottles.
Please could you provide the following by Friday 28th June:

2 litre bottles - Year 5 & 6
1 litre bottles - Years 2,3, & 4
Non-biodegradable means that the plastic does not break down and it is harmful to the environment. The bottles we need should be straight sided so that they can be stuck together easily.
Please can children bring in clean plastic from the green list on Thursday 4th July
Thank you. We appreciate your support and hope to make this an enjoyable day where we learn lots about looking after our environment.
| | |
| --- | --- |
| Plastics we need | Plastics we do not need |
| Plastic trays for fruit & veg | Wrappers that contained meat or fish |
| Sweet and biscuit wrappers | Packaging that contained nuts |
| Broken carrier bags | Packaging containing eggs |
| Crisp bags | Packaging containing cheese |
| Bread wrappers | |
| Other food wrappers | |
| Cling film | |
| Fruit & veg net bags | |