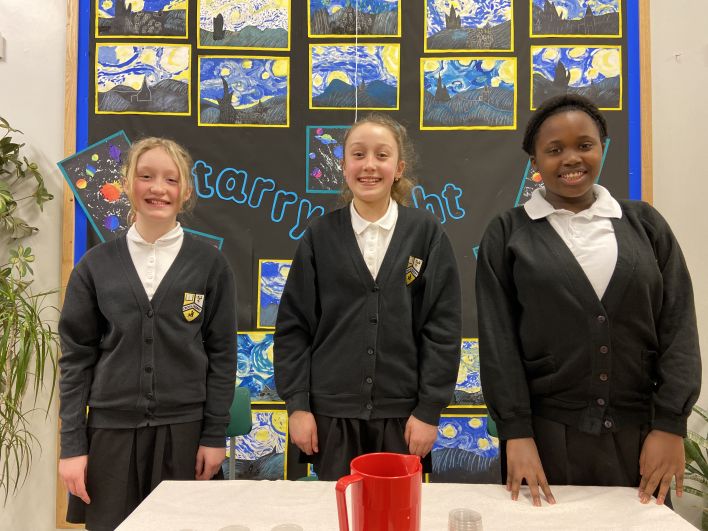 Congratulations to the 2022 Douglas Rotary Public Speaking team for their fantastic performance in the recent competition, held at Arbory School.
After a mini Cronk y Berry competition in January, the winning speech was performed by Amy Gardner in Year 5. She spoke which great confidence on her chosen subject, Jiu Jitsu. This Japanese martial art is a fast growing club and so Amy taught us all about it. Amy applied her new found confidence to deliver this speech in the Rotary competition final.
The team comprises of a Chairperson whose job it is to look after the team, introduce everyone and lead proceedings. This was performed especially well by Dilara in Year 6. And finally, the team requires a proposer of the vote of thanks. An extra special well done to Angel who won a special award for her performance.
The winning school, Arbory, entertained the audience with the world of virtual reality!
Thank you to this wonderful team for their dedication to practising, working well as a team and representing the best of Cronk y Berry.