Following the public vote, the UK has named the exoplanet and its host star 'Cruinlagh' and 'Gloas' respectively, names suggested by Cronk y Berry primary school on the Isle of Man.
Class 4/5G proposed the names Cruinlagh (pronounced crunlack) and Gloas (pronounced glowas,) as they are Manx Gaelic words meaning 'orbit' and 'shine' respectively, describing the physical processes of the exoplanet and its star.
The final UK names were selected from over 1,000 individual suggestions, submitted by more than 10,000 young people across the country. After it was narrowed down to the top ten, the public had the final say to crown the winner. Nearly 15,000 votes were cast, with Cronk y Berry Primary School's suggestions resulting as the overall winning names!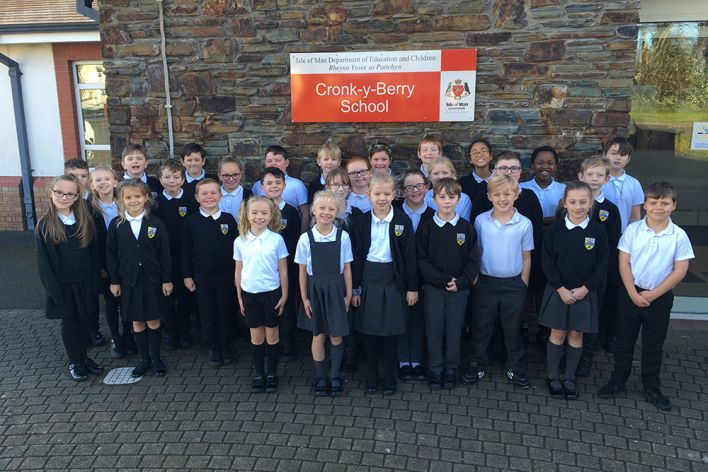 Professor Robert Walsh, UK national outreach coordinator for the IAU, was responsible for overseeing the UK arm of the IAU competition. Commenting on the results, Walsh said: "The quality of suggestions was truly exceptional, and it was great to see young minds across the country engaging with science in a new and novel way. The chosen name has had some real thought put into it and I'm thrilled that the talented class of Cronk y Berry Primary School have truly made their mark on the universe – something that they can cherish for years to come."
Tina Graham, teacher of class 4/5G at Cronk y Berry Primary School said: "This competition was an amazing opportunity to get our pupils thinking about what exists beyond our own Solar System. To find out that our name is the one that the public has chosen for the planet and star is truly mind blowing. It's testament to the creativity and talent of the entire class and we're incredibly proud that a piece of our culture, language and history has now made its way across the stars."
Debra Elmegreen, IAU president-elect said: "It is gratifying that so many people across the globe have helped create a name for a planetary system that is meaningful to their culture and heritage. This effort helps unite us all in our exploration of the universe."